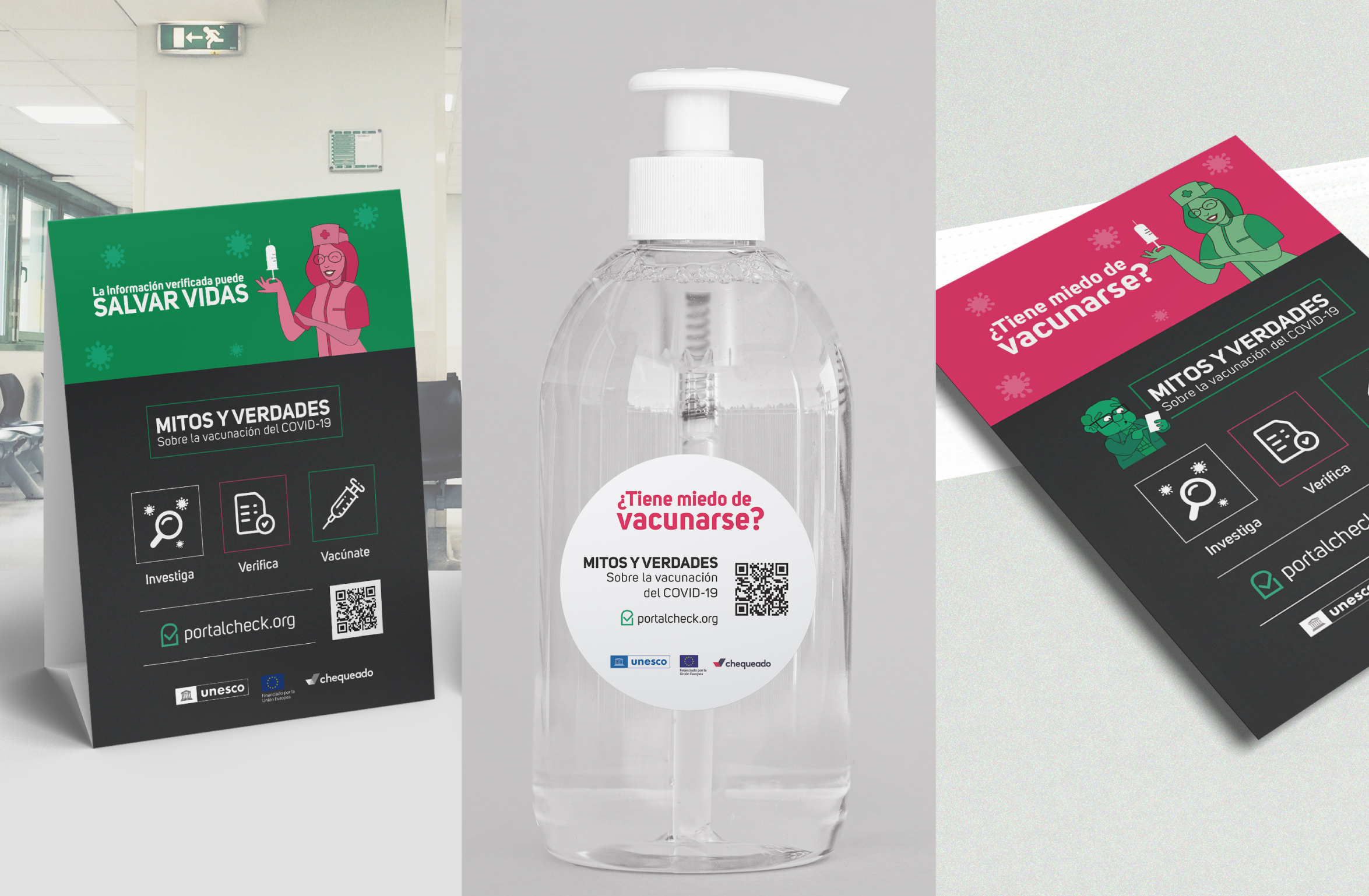 Access Resources
It is everyone's resposibility to counteract mis/disinformation and develop critical thinking in order to lessen the effects of this pandemic. With the support of the European Union, PortalCheck and UNESCO have prepared this communication kit for you.
The PortalCheck kit can be used by journalists, the media, health ministries, clinics, vaccination centers, educational institutes, non-governmental organizations, and local community centers in Latin America and the Caribbean to combat mis/disinformation.
This kit is available in English, Spanish, Portuguese and Guaraní.
User guide